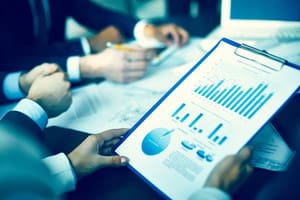 Did you realize that you should begin marketing your book three months before you publish?  This will give you time to build a following and create some excitement.  People will be anticipating your big reveal.
 Your Target Audience
Who am I writing to?
Age?/Gender?
Educational Level?
Ethnicity?
Geographic location?
Values/Interests?
Is the book solving a problem for this group?
Groups favorite activities?
Don't think that your marketing decisions should only be based on your preferences.  You are marketing/ promoting to others, not yourself.  So, remember, be effective and be able to connect and communicate with the interest and values of your target audience.
Authors Can Create

A Blog
Blogs inform and introduce ideas in a simple, non-threatening way.   They don't overwhelm the readers with too much information, and hopefully, will tempt readers to look for more.
The most cost-effective promotion and marketing strategy is via online social networking.  Start by establishing an author's blog/website.
Write about interesting things related to your book's subject matter—but not about your book itself all the time.  Interview other authors in your genre and ask book bloggers and authors to review your books; some will.  Find and study some successful Author blogs- why are they successful? 
Contact your local newspapers, in your current area, and your hometown; you may be chosen as  the "local boy/girl makes good" article.  Libraries, book clubs, and civic groups also like to host local authors.
Answer all email and blog comments from your readers, and compile an email contact list of fans. This is very important- You can use that list to announce and promote your subsequent books to them.
Manage Social Media
Are you on Social Media?  If not, you need to be so that you can meet and befriend the people that can help you.  You must learn how to make connections and relationships by liking and commenting on various posts, images, etc.  Hopefully, they will begin to do the same for your content, and support your interests.  You should pick a single online networking or discussion site, either Facebook, Google +, Goodreads, or Twitter and become a valuable contributor there.  Also, you might occasionally join in on blogs and discussion forums in your book's genre or topical area(s) of interest because this is where your target readers are likely to be.  Hang out in those places to make friends and learn how to humbly mention your book(s) and create curiosity. Remember, don't overdo self-promotion; learn to give comments, likes, not 'self'.
Contact Your Favorite Authors
What better way to gain support than from fellow authors because they offer the best advice, and in some cases, may even offer to help endorse or publicize your book.  Create a list of your favorite authors or authors in your genre, and send them an email.
Display professionalism
Your book is competing with millions of other titles for the attention, consideration, and purchasing dollars of your target reader.  You must give the reader every impression of being as professional as your competitors—and never amateurish or "self-published."  "Brand" yourself as an author and your work".  Etch out an original "niche" in the book marketplace based on a catchy concept, theme, or image that will appeal to your target readers and distinguish your work from all others in your genre.  Do you know the look that will 'capture the spirit' of your book title?  You need a cover that connects with your target audience.  Does your book cover design say "read me?"
Be patient: Take your time to do things right rather than rush to publish.
Test your final draft on people with writing and editing skills, but especially members of your audience of target readers.
Then, carefully edit, proofread, format, lay out, and design your book cover—and preferably, have those tasks done by hired, objective pros. What you may think are "little things"—typos, misspellings, bad punctuation—will be tell-tale signs of "amateur" to many browsing customers, and you'll lose them.
Make sure your cover looks professional—like a major publisher's.  Remember a cover is not about what you like; it's about what your target reader likes.  Don't just grab some images off the Internet.   If you're not a graphic designer, spend a couple of hundred bucks and hire one.  It will be one of the best investments you'll ever make.
Use your "brand" in everything you do to promote your work: book covers, author photos, blog designs, promotional copy, business cards, etc.  This combination will guarantee that your "brand" will become solely identified with you, making you and your work memorable for your target readers.
Prepare for Your Book Launch
Start well & finish well.  Now that the book is finally published, organize a book tour, contact book groups and get to know them, invite your friends and family, and then their friends and family, to a book signing, send out press releases, talk with local radio stations, magazines, papers, etc.  Remember to feature your book on your business cards.
Always remember that Exousia is available to offer exceptional & professional expertise if needed.