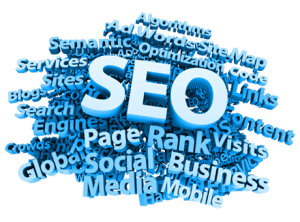 As a local business owner, it's important for your business to be listed in Google's search results.  One of the most common questions asked is, "How come my business information isn't showing up incorrectly in Google?"
Google offers a dashboard for businesses that Google lists, as well as Google+.  A business owner enters his business name, address, phone number, some categories and the business hours into Google, and before he even gets to the site, Google shows information about the business.  So, why does the search sometimes yield incorrect information?
Three companies, (Infogroup, Neustar and Axiom), collect business data for United States businesses.  Google buys or leases information from at least one of these companies and puts it into its directory, however, instead of being added straight into Google's directory, it's bundled into a huge server that considers the information as one data source.  So, not only is the business information one of these data sources, Info Group maybe another data source, Neustar might be another data source and so on.  Google receives data from multiple feeds, which in turn supply a variety of other sites, i.e. Yellowpages.com   Yellowpages.com may receive information from the same source, but, if Google accesses a different data source, then this new data source's information is added to the jumble of information.  Google may also add storefront views obtained while getting information for Google Maps/driving directions.  Remember, Google is receiving information from many sources, so, even though you've correctly stated your business information, Google seemingly trust the major sites, i.e., government sites, and if they have your information wrong, the search results will be wrong.
Google hires real people to review and call businesses, to verify categories and business address locations, and confirm data that they find throughout the system.  Finally, some human involvement!  But wait!  Google accepts data from other human reviewers as well, via a website called Google Map Maker that acts like a Wikipedia for locations.  Anybody in the world can go there and update data.  So, if you're a business owner and you're having trouble with Google publishing bad information about your business, what do you do?  Unfortunately, you can't just go into the Google Places dashboard or the Google+ dashboard and fix this information.  You must go to all of these various sources and correct the information.  Can it get any worse?  Yes, if your business is International,  because the major data sources are different in every country and some research maybe needed to find out who the data source is.  Don't despair; you have two options to correct these inconsistencies:
1)  The Hard Way- Time Consuming and Difficult
Update your information on every yellow page site on the internet.  Update your information with government authorities, check your information on the Google Map Maker site, because all of these feed into this central data base, which, then feeds into a Google search result for your business.  Also, you will always be at the mercy of possible HUMAN ERROR!
2)  The Easy Way- Let a SEO Correct & Manage Your Website
How?  Why?  Read last month's blog- This will allow you to concentrate on increasing your business revenue instead of being concerned about where and if your business can be found.  If you can't be found or have a low listing/rating, this translates into decreased sales, low customer base and poor internet presence.  Call Exousia @ 706-925-1759 or email-contact@exousiamg.com for SEO information and start moving up the ranks today.